This post is our fifth of nine installments regarding the transcript from the Indiana Advisory Committee to the U.S. Commission on Civil Rights hearing that was held on February 17, 2016.  Neither Indiana Association of Home Educators (IAHE) nor IAHE Action knew about this meeting until after the fact.  You may read our other posts here, here, here, here, and here.
TESTIMONY: Pg. 96. So on one hand it sounds like really this is a bad situation is going on here in Indiana and then on the other hand if it is done, if home schooling is done properly, it has been a saving grace for an awful lot of kids from across the country. So I am just wondering if in your work if you have attempted to isolate this issue as to home schooling as it relates very specifically to expulsion and would there be a way under those circumstances to, I don't know, to determine whether or not if something could work for this child who is about to be expelled, or if not, if there is an intervention that could occur there so we don't lose these kids?
IAHE Action's Response: The key in this part of the testimony is "homeschooling done properly". Homeschoolers use a variety of methods, curricula, etc., to successfully educate their children. It takes dedicated, engaged parents. The student must respect authority. When both are present, homeschooling works!
"Homeschooling done properly" does not include encouraging a teen with serious behavioral issues and a parent who is unavailable to home educate. The necessary ingredients for proper home education are an involved, present parent; a cooperative, obedient student; and parental time available to instruct the child. If any of these ingredients are missing or disproportional, homeschoolers know it is a recipe for disaster. A student who is unruly cannot be forced to learn.
These students DO have a good life-changing option. The Crossing is an alternative education option seeking to serve students whom would otherwise be government school dropouts. Find more about The Crossing here.
TESTIMONY: Pg. 96. MS. DANIELS: We interviewed three principals, two public and one charter, and they both said, yes, we have engaged in the practice. But we know those kids are not home schooled, they are probably out there. When we talk with the Department of Corrections, on their intake process they do write down what kind of schooling the child has, but it is not in their database. You have to go through every court placement through those records and see who was going to be or who has had home schooling. It is not in a database. So that's a task in itself to go through all of those records.
But essentially the Department has been notified, they have been really trying to find this information and really trying to do something — find out about what can they do. In long conversations with John Nally, he has been very, very supportive and very, very involved in wanting to see what can we do here.
IAHE Action's Response: Once again, government school principals engaged in this practice knowing "home" education is not occurring are breaking public trust and running roughshod over the spirit of the law. They are sullying the reputation of countless home educators who are sacrificially educating their children while victimizing dropouts by counseling a path toward the child's personal failure.
MS. HINER: Pg. 97. If I could get just a quick follow-up, so in the state of Nevada, the public schools will — and they have this expulsion thing also, but what they do is they refer that student to a home schooling expert, someone who isn't a home schooler and who works within the network of home schoolers in Nevada and they also have very, very few regulations up there as well, but this woman though will talk to the parents, talk to the students and, you know, oftentimes advise against home schooling as an option.
But there is a communication there between the home schooling community and the public school. They work in partnership together so that if it is not right, it is not right and it is not happening. If it is right, well, then that's a good thing. But there is that linkage there between the public schools and the home schooling community and I was wondering if that sort of thing could work?
IAHE Action's Response: IAHE Action, curious by this assertion, contacted our friends at the Nevada Homeschool Network (NHN). Their refutation of Ms. Hiner's testimony is enlightening. You can read their response here:  2016. NHN ltr to US CCR.BKD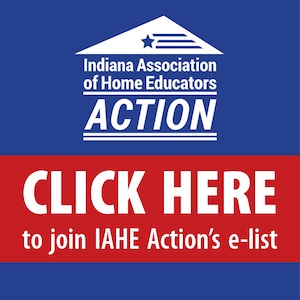 TESTIMONY: Pg. 98. MS. DANIELS: That's not the case here. That's not the case as I understand it from the principals that we have talked with, that is not happening. I did speak with charter school, virtual school people, and they are getting lots of — when they started the virtual schools, it was for that affluent family that really could go to the museum and mom was at home and could take the child this place and that place and they would go to the virtual school if it is a hybrid model two days a week, have contact with other children and come home. The virtual schools are basically for high school students and there is very little contact with anyone except through Skype, and the teacher grades a paper and it comes back through the E-mail system. But no one is working with the parent who has accepted the responsibility of home schooling, that's that loophole that allows this to feed into the School-to-Prison Pipeline or I would call it the Schoolhouse-to-Jailhouse Pipeline, but that is exactly what is occurring, at least that's what I am being told by people who man schools.
IAHE Action's Response: Let us first establish two definitions. A child enrolled in a virtual charter school cannot be a homeschooler. While the child's location is physically in the home; the grades, curriculum, programs, and teachers are administered and controlled outside the home by an agent paid by the government with taxpayer funds. Home education has three hallmarks: home-based, parent-directed and self-funded. Virtual public students do not exhibit two of the three criterions for being homeschooled.
As homeschoolers who diligently document our children's attendance, we have a few questions. If administrators KNOW this is happening, does the Superintendent of Public Instruction or other entity send a truant officer to the home? How many have been prosecuted under the Indiana laws currently in force? Seems to us a good place to start combating this problem is through enforcement of current law.
If one looks at the Homeschool Help Sheet on the Indiana Department of Education (IDOE) website, the individual will find Indiana Association of Home Educators (IAHE)'s phone number and website link. It says, "While not a source for textbooks, these organizations can provide guidance about local support groups, choosing curricula, and the "how to's" of home education." IAHE has been helping Indiana homeschoolers since 1983. Help is only a call or email away with our 16 Regional Representatives.   They can connect families with local support groups and/or co-ops.  IAHE publishes the Home Education in Indiana book to provide more in-depth information about how to have a solid foundation for homeschooling.  The public libraries across the state have carried this book for many years.   Indiana home educators can find helpful information in IAHE's The Informer magazine which is also available in libraries across the state and in IAHE podcasts on iTunes; both are available for free.  IAHE's yearly Convention offers continuing education workshops.  IAHE has discussion groups for encouragement and support. Finally, IAHE Regional Representatives hosts informational workshops to educate parents about home education throughout the state of Indiana.  Local groups may offer these types of events as well.  Homeschoolers who have moved to Indiana from other states claim that homeschool information and support is much more accessible here than in other states where they lived. IAHE makes it a priority.
IAHE has been doing this for over 30 years. They have an annual convention and bring in curriculum vendors, speakers, and continuing education workshops. They recruit regional representatives across the state who field phone inquiries and network with other groups. This provides a volunteer network to help home educators get connected and encourage them in their homeschool journey.
IAHE's trained regional representatives can correctly evaluate a parent's true interest in homeschooling in just a few questions. They explain to prospective parents they are taking full responsibility for their child's education. Some of these parents tell us they are not interested. We then refer them back to their school or the IDOE for other options.
Home education is a privately-funded and parent-directed educational option. Inserting government oversight into homeschooling effectively guts the characteristics of home education. It will no longer be parent-directed, but government directed. It will no longer be self-funded, but taxpayer funded. The only thing remaining would be the child's location, which is the least meaningful characteristic to the child's outcome.
A parent wanting or needing another entity to teach, provide curriculum and resources, is not interested in homeschooling. Indiana is blessed with many more suitable options for this parent and child to explore. IAHE encourages them to find the best fit for their child and their situation.
Homeschool parents take personal and financial responsibility for the education of their child. This commitment requires sacrifice and stretching to achieve excellent results. Government school principals who value home education so little as to use it as a disciplinary measure are belittling and besmirching the patient, careful work done in Hoosier homes by parent educators. These principals should be ashamed.
Read Part 6 here.
Donate now to protect Indiana home education liberty.  
Donations to IAHE Action are NOT tax deductible.