Over the past five years there has been a shift towards Republican control of state governments. Today, there are 31 Republican governors and 22 states where Republicans also hold both houses of the legislature (Nebraska has a unicameral legislature). Indiana is a state which not only has a Republican governor and state legislature but also super-majorities in both the senate and the house. Consequently, policy ideas associated with the Republican party are being tested in many states.
For homeschoolers the area of concern are changes in education policy. It should be no surprise that Republicans are reforming education by introducing measures to enhance the concept of "school choice". The most sweeping change recently occurred in Nevada where every student enrolled in a public school for a minimum of 100 days now has access to a voucher style Education Savings Account (ESA). These accounts allow parents to choose alternative education options with taxpayer provided education funds.
While it should be noted that historically homeschoolers have not been particularly concerned with how the state distributes taxpayer funds to provide education to children within the public system, the distinctions today are becoming muddied, often by well-intentioned people.
Nevada's program has caused a debate among homeschoolers because a homeschool family could gain access to the $5,000 per child per year account if they rescind their Notification of Intent to Homeschool, enroll their child in a public/charter school for 100 days, apply for an ESA and then use the money to enroll the child in a private school or provide a "home-based education" themselves under the regulation of the Nevada State Treasurer. The money is used as a way to control parents' decisions.
States are spending in excess of $10,000/student for a public school education. Are we seeing excellent results for the use of this money? The government is desperate for "school choice", but in reality what difference is there when all schools receive taxpayer money and are subject to the same accountability? True "school choice" is giving families the option of choosing their own curriculum and doing what is best for their children without government involvement. Homeschoolers have proved how well it has worked for decades!
ESAs are the carrot, but the stick will follow every home educator as the state political climate changes and those who seek to control every aspect of education a child receives (from cradle to college) convince parents and voters it is in the "best interest of the child".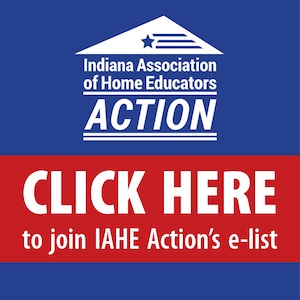 It is important to note that in reality the new Nevada law actually created a 4th "education option" for parents to meet the compulsory attendance law. Now Nevada children between the ages of 7 and 18 will be classified as a "public school, private school, homeschool, or ESA Opt-in" child. Each of these four education options have their own statutes under which they operate. However, the media continues to falsely call a government controlled "Opt-in Child" the same as homeschooling. While the two may use similar methods for educating the child, they are NOT the same in that one receives tax-payer funding and  therefore accountable to the government for the education of the child (Opt-in) and the other is not (homeschooling). This is clearly a freedom issue for parents to carefully consider before signing up for "free" money.
As with every program providing taxpayer funds to K-12 education there are inevitably strings attached. To use Nevada as an example, to utilize the ESA Grant Program the child is required to take an annual standardized test beginning the first year he/she applies for the grant. For many families, this may appear to be a small burden in return for the financial assistance but it is important to remember that laws and requirements can change over time and the burden placed on students utilizing ESA's could become increasingly heavy as the government seeks to impose more accountability. For example, Nevada's new law requires that all ESA recipients take either common core-aligned tests given to public school students OR "any norm-referenced achievement examinations in mathematics and English language arts". However, in one legislative session that option could be struck from the law.  Nevada's ESA law was carefully amended to distinguish a "homeschool child" from an "ESA opt-in child" to protect parents who choose NOT to utilize the ESA grant program and educate their children through the homeschool option. Depending on how an ESA program is structured in other states, it could be used to regulate all homeschoolers.
As we look ahead to the upcoming legislative session in Indiana we should be aware that a voucher-style ESA reform measure is likely to be introduced. It will most likely be focused on public school students with special needs similar to the Arizona ESA Program which is not as "broad" as Nevada's program. We need to watch for bills that other states have seen that "DIVIDE" homeschoolers since it will pit home educators against each other – one group that has a no-government involvement policy and those who take taxpayer money with strings attached. It weakens and divides our community.
IAHE will be closely monitoring the progress of this potential legislation to make sure the rights of parents who choose not to participate are protected.
*In some states these are known as education scholarship accounts.
IAHE Action Donations are NOT tax deductible.