In recent years, Indiana Association of Home Educators has observed increased threats to parental and home education rights. The threats have been seen in various forms. Christian home education is particularly egregious to many who oppose homeschooling.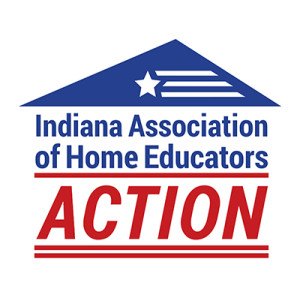 As IAHE assessed these threats, they felt like the time had come to commence a new sister organization that is better prepared to meet these needs. Indiana Association of Home Educators Action 501(c)4 was founded to support the mission of the IAHE (c)3 and to act as its lobbying arm. IAHE Action has greater flexibility than the 501(c)3 and is able to perform unlimited lobbying and limited political work.
It is our desire that all Indiana home educators receive legislative updates in order to protect our freedom. As the majority of advocacy transitions from IAHE to IAHE Action, legislative updates will come from Action. Be sure to sign up here to receive our legislative updates.  IAHE Action will also provide a forum that permits posts that IAHE does not.  We are all in this together to protect Indiana home education freedom!
Please share this information with those who value home education freedom.